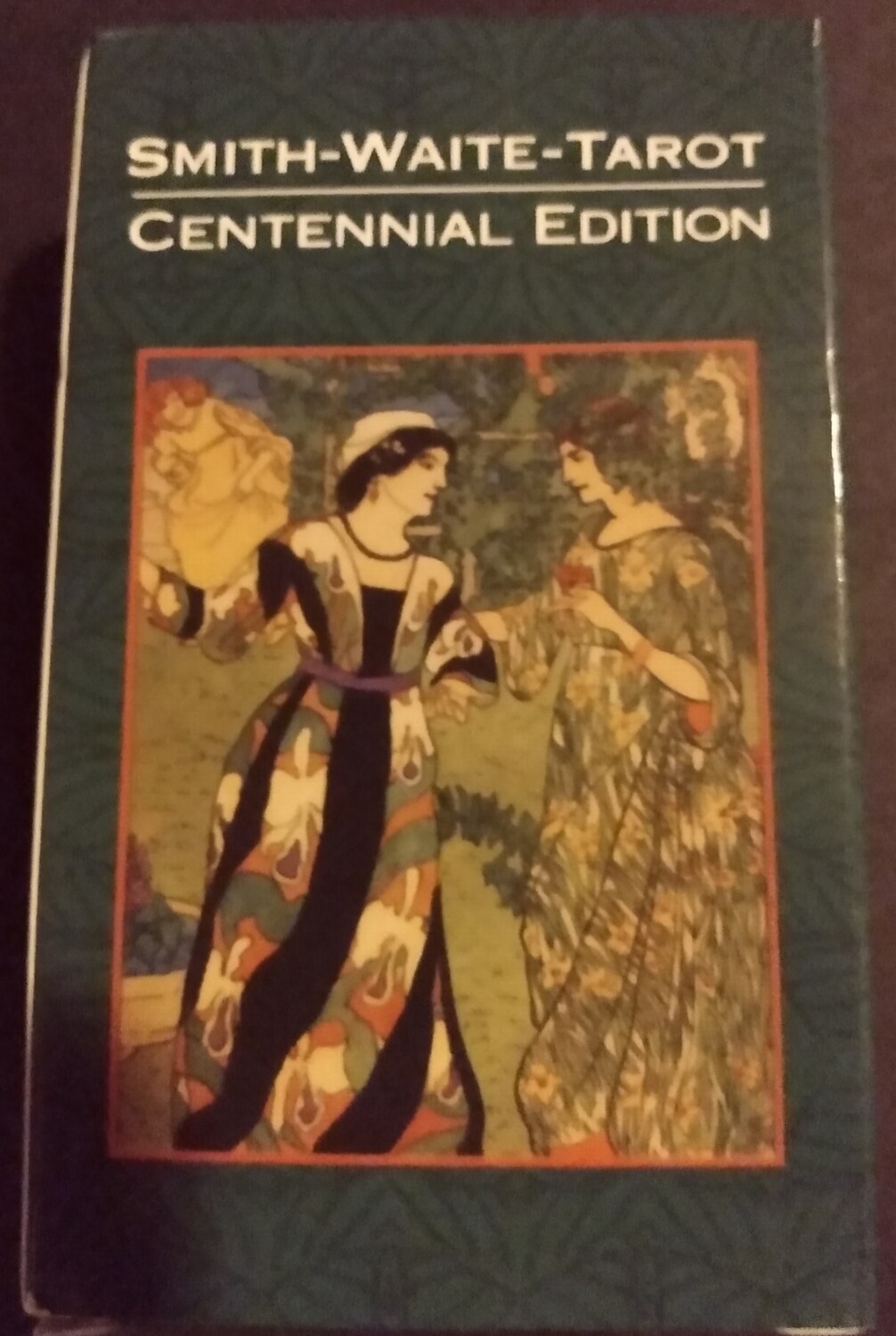 Smith-Waite Tarot Centennial Edition
SKU swtarot
Product Details
The Smith-Waite Centennial Tarot Deck is a faithful reproduction of the original deck created by Pamela Colman Smith
in 1909 under the direction of Arthur E. Waite. This classic tarot deck has an off white boarder that can be easier on the eyes that a brighter boarder.
The deck included two additional non-tarot cards that depict some of Smith's other work. They're a wonderful inclusion.
If you read Tarot a lot and go through deck quick, this is a tried and true go-to that will be easy to find in the future. So you won't have to switch decks designs unless you choose.
If your new to tarot, this is a great deck to start with. The deck is designed with traditional symbols presented in an intuitive way. moving from this deck to another is relatively easy, so students don't feel ties to one deck.
Save this product for later