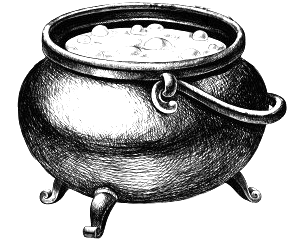 Practical Witch Newsletter
It has been quite some time since a newsletter has gone out. For several months I have been living in a dangerous situation. Don't worry, everything is great now! However, I'm past due on the 2022 edition deadline, and many of the bonus features have been delayed. I apologize for these delays and hope to make it up to you with fresh content, exciting new free stuff, and regular updates. Thank you all for sticking with me through these challenging times. I'm looking forward to bringing you inspiring, uplifting, informative content on a regular basis once again.
Brightest blessings to you,
Almanac Sync

You can sync the Moon phases, astrological info, Sabbats, and other events from your Almanac to your device. Check out the updated Bonus Area!
@Almanac Text Updates
The service we use to send text message updates has increased their prices and limited the number of participants. We're phasing this feature out and focusing on better newsletters for the 2022 season.

New Items

Custom Ritual Tools

It is harvest time and the Practical Witch Sanctuary has Damiana, Wormwood, Mugwort, Calendula, and Rose. Organically grown and harvested at the appropriate Moon Phase, these botanicals will lend their energy to your workings.

Custom Made Incense

Custom Made Spell & Ritual Candles


Custom Hot Process Soap
What's Next?
Wall Calendars

Printable Wall Calendars and Study Guides are currently being added. Stay tuned, you'll receive a newsletter when new items are available