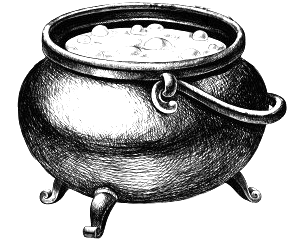 Practical Witch Newsletter
February 8, 2021

Today is Kite Flying Day and Waitangi Day
Cover Reveal
The 2022 cover of The Practical Witch's Almanac is currently being created. Here's the latest draft without the white added yet. This is the 25th Anniversary Edition.
Study Guides are Here

We ran late on the study guides at the beginning of the year, but they are here now. Let's all catch up together.

New Items

Thieves Modernized

The classic oil known for its properties of luck and protection, along with its clean, herbal-citrus-spice fragrance, has been updated into the most synergistic and powerful version ever created.

Hand-poured organic soy wax candles with essential oils

Real hot processed soap with essential oils, shea butter, olive oil, and more.

The Practical Witch Podcast

Witch Academy Membership Discounts
What's Next?
Calendar Sync

Returning next week! The Goggle calendar of The Practical Witch's Almanac will be available so you can sync the data in your almanac to any device.